(239)540-0719
COME IN FOR A FREE CONSULTATION TODAY (239) 540-0719
What Can I Expect During Treatment ?
During the treatment, you will be placed lying down on a treatment table. Special pads will be positioned in strategic places on your body as you simply enjoy a relaxing 25 minute session.
How does FTS Melt work?
The unique light emitted from the Device causes the fat cell membranes to temporarily alter the permeability of the cell wall. This brief change allows some of the fat contents to seep out to where it can then be processed by the body. The process also increases collagen and elastin in the skin while creating a slimmer appearance.
What happens to the fat?
After being released, the fat is broken down into free fatty acids and glycerol and enters the blood stream. Once in the blood stream, the fatty acids can be either used as fuel or quickly eliminated by the body.
What happens to the fat cells?
The fat cells shrink to a fraction of their original size.
What area of the body can be treated?
The Melt treatment can be effectively used on essentially every part of the body where localized fat deposits exist that are resistant to diet and exercise. This includes the waist, hips, upper legs, thighs and upper arms.
How soon will I see results?
Results are usually seen after just one treatment.
How long lasting are the results?
The results can be very long-lasting. However, our melt does not destroy fat cells but releases some of their contents. If your caloric intake is significantly higher than you require, your body will eventually store fat again. For this reason, we recommend a maintenance program of once or twice per month after the desired results are attained.
What risks are involved?
There are no risks or side effects involved in using FTS Melt. It is considered a safe alternative to invasive procedures such as traditional liposuction. The Melt treatment is 100% non-invasive and does not cause any bruising or scarring.
Are there any contraindications for it's use?
Although it is very safe, there are the usual contraindications which include:
Pregnancy, Active Cancer, Pacemaker, HIV/AIDs, and Hepatitis C.
Do I have to follow a diet?
No changes are required... but you can expect better results if you reduce your caloric intake somewhat and increase your water consumption.
Do I have to exercise?
Each of your sessions should be followed by 10 minutes of exercise or whole body vibration to stimulate circulation and help burn the fat that has been released.
Does FTS Melt help with cellulite and loose skin?
Clients undergoing FTS Melt have noticed an improvement with cellulite as well as skin tone and texture.
What research has been done?
FTS is based on over forty years of research starting with NASA experimentation and culminating with the aesthetic and orthopedic industries today. Following the recent discovery that 635nm light has an effect on fat cells, this new technology has created an explosion in the body sculpting industry.
Our non-invasive red LED technology provides instant, visible results in 2 weeks.


FAT TERMINATOR SYSTEM®

uses red light therapy to open the fat cells, releasing the contents to be processed out through the body's natural detoxification system.
Results are permanent – once the released fat is eliminated from the body, it is gone forever. There are no side effects, contraindications or adverse outcomes.


ULTRAFACE®

is cleared for Skin Rejuvenation, reduction of lines, dark spots, and wrinkles, stimulates production of collagen, and elastin's for treatments of face,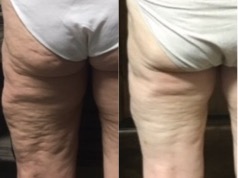 Application of Low‐Level Laser Therapy for Noninvasive Body Contouring
Low‐level laser therapy (LLLT) is a noninvasive treatment for a wide‐assortment of medical ailments. A recent application is for noninvasive body slimming. A Level 1 clinical study was completed and recorded a significant reduction in circumferential measurements across waist, hips, and thighs compared to placebo subjects. Participants received a total of six LLLT treatments across 2‐weeks having baseline and post‐procedure circumferential measurements recorded. Measurement sites included waist, hips, thighs, arms, knees, neck, and chest.The mean circumferential reduction reported for the waist, hips, and thighs 1 week after the treatment regimen was 3.27 in. (
P
 < 0.0001). Furthermore, participants demonstrated an overall mean reduction of 5.17 in. across all measurement points 5.17 in. (
P
 < 0.0001). Each anatomical region measured exhibited a significant circumferential reduction.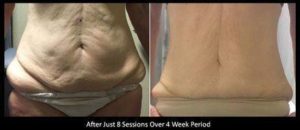 AFTER 8
TRE
ATMENTS
IN 4 WEEKS
HE MOST ADVANCED METHODS OF FAT REDUCTION
FAT TERMINATOR




HIGH INTENSITY LIGHT LIPOLYSIS
Harnesses the energy of light to shrink targeted fat cell deposits in all areas of the body.
FAT TERMINATOR FREEZE- This technology uses controlled cooling to Freeze and eliminate unwanted fat cells without surgery or downtime.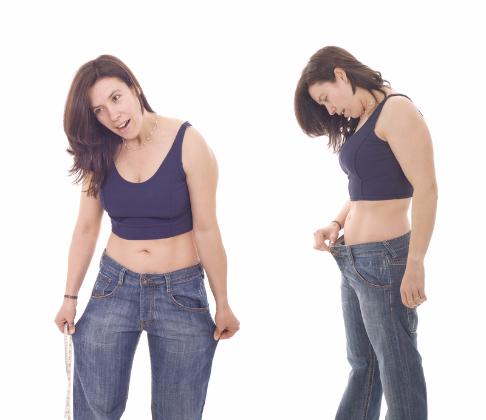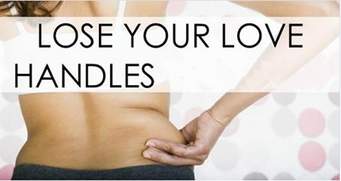 HUNDREDS OF SATISFIED CLIENTS IN SOUTHWEST FLORIDA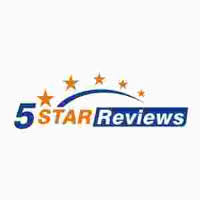 CAPE CORAL, FLORIDA JAN 2018
I am really pleased with my experience. I purchased the cool slimming, and much to my surprise, it was quite painless. I despise the cold, but I tolerated the procedures really well. Sarah is wonderful at her job, and very friendly and sweet. They have the best prices I have ever seen on cool slimming. I have another appointment, and I highly recommend this establishment.
FT MYERS, FLORIDA- JAN 2018
Facility offers four main procedures, all listed on their website. I researched all of them before deciding on the cool shaping. They use a a machine like the "cool sculpting
tm
" (this is a "cool
slimming
" - different brand). Comparatively the price is very, very good. The tech, Sarah, who actually does the procedure, was very helpful and patient.
Cape Coral
·
Very clean and very profession

al. I completed my treatments

yesterday and I'm extremely happy with the results. And Betsy is AWESOME!
Ft. Myers Aug 2017
The treatments really do work, I am satisfied!
Estero Sept 2017
Fat Reduction treatment did well for me, and they have great prices?Compared to others ...
Ft Myers
Very professional staff, great office, skilled and caring
Naples, Florida
Best Prices and they get results! Traveled from Sarasota
Sarasota, Florida
Their treatments work, and were affordable, Highly Recommended !
Cape Coral, Fl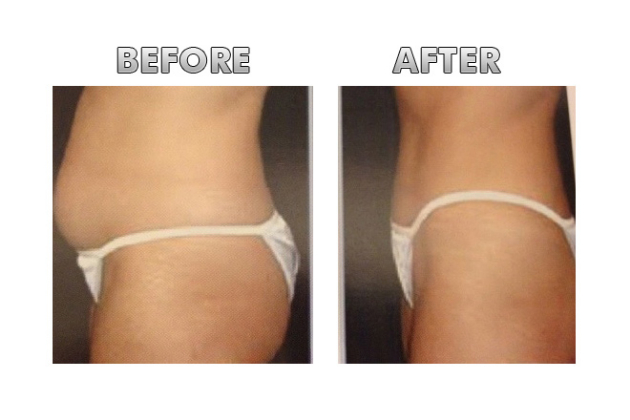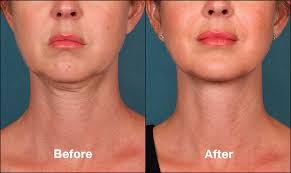 CHIN REDUCTION WITH TREATMENT PROVEN RESULTS.
__________________________________________________
ULTRAFACE
tm
NON SURGICAL FACE LIFT- NO SURGERY OR DOWNTIME REQUIRED- 60 MINUTE TREATMENT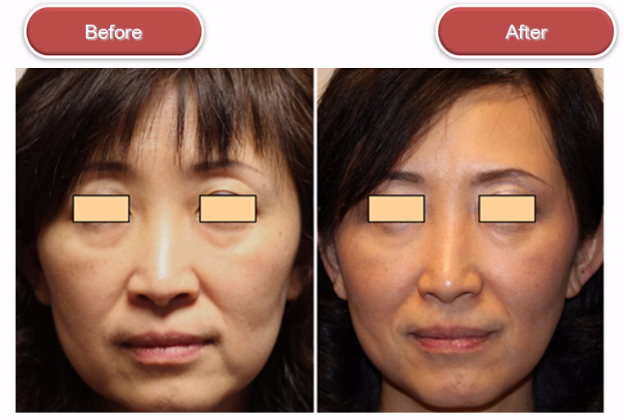 ULTRAFACE​tm uses safe, time-tested ultrasound energy to lift and tighten the skin naturally—without surgery or downtime.
How it works?

Builds New Collagen
The ULTRAFACE​tm procedure stimulates collagen production by delivering focused ultrasound energy to the skin's foundational layer typically addressed in cosmetic surgery—without cutting or disrupting the surface of the skin.
No Toxins or Needles
Unlike lasers, radio frequency, surgery and other technologies, non-surgical Ultraface tm bypasses the surface of the skin to deliver the right amount of ultrasound energy at the right depths and the right temperature. This energy triggers a natural response under the skin, jumpstarting the regenerative process that produces fresh, new collagen.

No Downtime. Natural Results.
Some patients see an initial effect right after their treatment, but the real results appear over 2−3 months as new collagen works to lift and tighten skin on the neck, chin and brow as well as smooth skin on the chest. While ULTRAFACE won't duplicate the results of a facelift, it's a clinically proven non-invasive alternative for those not ready for surgery—and can even be an option for patients who wish to extend the effects of cosmetic surgery
With Ultrafacetm , there is no downtime! You can return to your normal activities immediately after your procedure without any post-treatment restrictions or requirements. Your skin might appear flushed at first, but the redness should disappear within a few hours.
---
We can terminate your fat with safe effective procedures